02 Feb

Tech Nordic Advocates January Newsletter

Hello Advocates, Business Members and Friends,

Happy New Year and welcome to our first newsletter of 2018 filled with the latest Tech Nordic Advocates' news, including an introduction to our latest business members and the launch of our 2018 event calendar. We also have the latest updates from our working groups, partner events, business members and more!

First things first:
A very warm welcome to new Business Member – Nordea


We are delighted to welcome Nordea  – the largest financial services group in the Nordic region, and one of the biggest banks in Europe – into TNA.
We are planning a number of interesting initiatives in our fintech working group (stay tuned), and are very much looking forward to collaborating with Nordea and our other fintech members around these, to help take Nordea and Nordic/Baltic fintech to the next level.
Welcome also to new partner airfinity

airfinity is a tech startup, founded by Danish entrepreneur, Rasmus Bech Hansen, offering clients a radically better, data driven way to sell and buy event sponsorships. TNA are already collaborating with Airfinity, for more information on what they offer visit their website here.
Presenting the Tech Nordic Advocates 2018 Event Calendar
First off:
TechChill, 8-9 February, Riga, Latvia


The startup season begins in Riga with TechChill – the leading tech event in the Baltics for promising startups, global investors, executives and tech enthusiasts to celebrate innovation and entrepreneurship. For 2 days on February 8-9, 2018, expect an energetic crowd of startups, entrepreneurs and investors to flock to Riga, an ever-growing startup hub full of fresh ideas and raw talent. Over the years, TechChill has grown from a small meetup of like-minded geeks at the heart of the Baltics, to a regional meeting place of promising ideas and meaningful connections, with the air of the party like nowhere else in the world. Join to discuss the future of fintech, blockchain, e-commerce, meet the best in the field of AI and VR, learn from experts in hiring, pitching, storytelling, and become one of the 2000 startup superheroes gathering at TechChill 2018!
Our Founder Jeanette Carlsson will moderate a session at the Tech Ecosystem Summit on Feb 7th (pre TechChill side event) , and speak on "Building Blocks of Tech Ecosystem"  on Feb 8th, 13.00 at the Main Event (Magnetic Latvia Stage) in a panel of super speakers . Don't miss out. For access to the TNA special discount code email: info@technordicadvocates.org.
Medico Bazar, 7 March, Copenhagen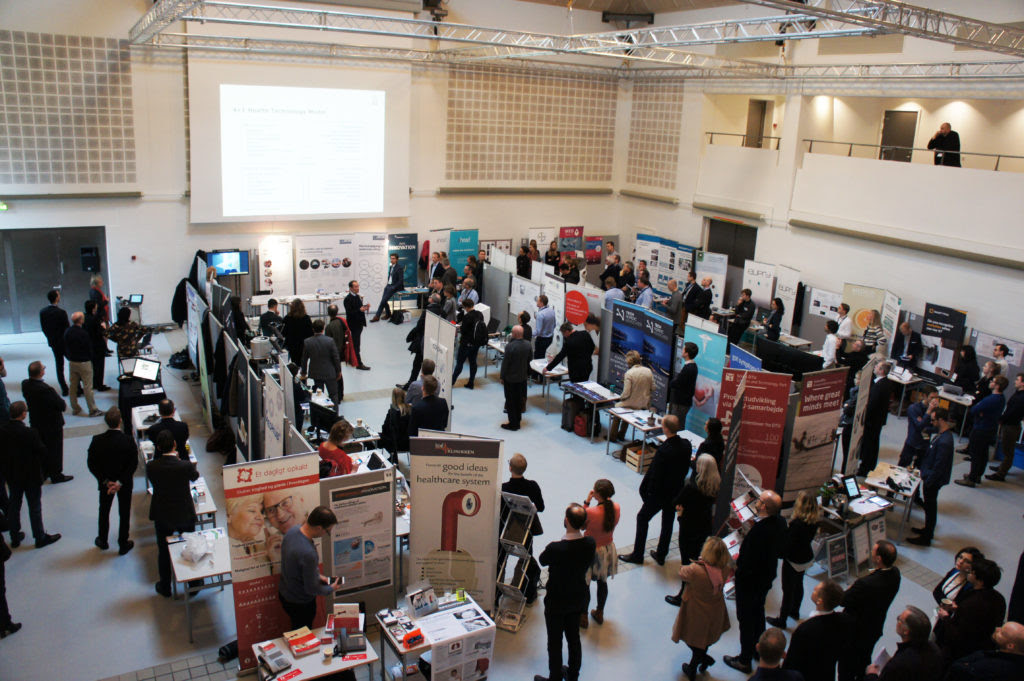 Medico Bazar displays the newest devices, projects and prototypes within medical technology at different stages of development. It also provides information about entrepreneurship opportunities, project development and financing.
Come join the TNA Health Tech working group and drop by for a chat at the TNA stand. For more information visit the website here.
Smart to Future Cities, 25-26 April, London


Tech Nordic Advocates Founder Jeanette Carlsson will be Chairing Day One of this super smart city event, moderating what is sure to be an incredibly interesting panel on New Opportunities in Funding and Partnerships.,and presenting our very own Nordic/Baltic/UK #SmarterCitiesNOW cross-border collaboration programme to a large international audience. Delighted to see a programme with many TNA/ #SmarterCitiesNOW members and Nordic/Baltic speakers. For access to TNA discounted tickets please email info@technordicadvocates.org
Best of Nordic and Baltic Tech Summit 13 June, London (Part of London Tech Week 11-17 June)


The Best of Nordic & Baltic Tech Summit is the focal point for collaboration and networking between the Nordic, Baltic and UK tech ecosystems. The Summit will build new and strengthen existing tech partnerships between Nordic, Baltic and UK ecosystem players,and provide a unique opportunity to meet leading influencers and thought leaders from two leading global tech hubs. We will discuss the latest trends in tech innovation, venture capital and entrepreneurship. For scaleups, the Summit will provide access to resources and partnerships for expanding globally and entering new markets.
The Best of Nordic & Baltic Tech Summit is part of London Tech Week 2018 – the biggest, boldest festival of tech bringing together global innovators and tech enthusiasts to help shape tomorrow's world. London Tech Week is a unique festival connecting science and creative minds, corporates and startups, supported by founding partner Tech London Advocates, the Mayor of London and London & Partners. For tickets, showcase and sponsorship enquiries please email info@technordicates.org.
See the Event page on the TNA website for the full 2018 event calendar, TNA Twitter, Facebook and Linkedin for the latest TNA Event calendar and news.
Latest from the Working Groups
Smart City
There's significant activity under way with #SmarterCitiesNOW, some of which will be featured at Smart to Future Cities 25-26 April in London. See above for information. If you've yet to join the only pan-Nordic/Baltic/UK smart city/sustainable urban collaboration network around, then hurry up and join the #SmarterCitiesNOW networking and collaboration HUB today. Sign up here.
Health Tech 
The Embassy of Sweden would like to share the podcast from their digital health event which took place at the end of last year: https://aca.st/2f9382. For more details on upcoming Health Tech events, including Medico Bazar check out our events page here.
If you would like to join the TNA Health Tech Working Group and the Health Tech Working Group Community Platform, to connect with other Working Group members and collaboration initiatives, please signup here.
DON'T FORGET – If you're already a Health Tech Working Group member, you should already have access to the Health Tech Working Group Community Platform.  Please accept the email sent to you. For any queries contact the Secretariat.
Food Tech 
To signup for our FoodTech collaboration hub please click here.
FinTech
FinTech working group members are attending a FinTech Roundtable on Fri 2nd February, co-hosted by City of London Corporation and Tech London Advocates.
To signup for our FinTech collaboration hub please click here. 
News from some of our existing business members
Invesdor
Invesdor would like to share the latest news from their Blog please see below:
https://home.invesdor.com/en/blog/leading-nordic-bitcoin-broker-prasos-breaks-records-raising-2.5m
https://home.invesdor.com/en/blog/movesole-ceo-interview
Goodwille Ltd
Goodwille help Nordic businesses successfully expand to the UK. With 20 years of experience launching businesses in the UK and an international team with expertise in the Nordic business environment, we offer special advice and support to ensure your business can establish and flourish in the UK.
On 20 February, we are attending and exhibiting at the event Welcome to the UK in Stockholm. The event offers advice on what to think about when expanding your business to the UK, as well as good networking opportunities. If you want to expand your business to the UK and plan to be in Stockholm on 20 February, we definitely think you should sign up to the event, and we hope to see many new and familiar faces from the TNA network there!
If you have any questions about international expansion, doing business in and with the UK or Brexit, Goodwille are here to help. Read more about how we can support your business on 
goodwille.com
.
JA Kemp
TNA business member, J A Kemp, will be opening an office in Paris on 1 February 2018.  JA Kemp's Paris office will offer the full range of patent, trade mark and design services, including drafting, prosecution, oppositions, appeals, advice on IP strategy and portfolio management, litigation and dispute resolution. Click here to find out more.
TNA Media Partner – The Nordic Web


The Nordic Web offers exclusive, original, data-driven insight on the Nordic startup scene. See the TNA Blog for the latest newsletter.
Our Global Tech Advocates family
Access to our Global Tech Advocates network
As ever, if you haven't already done so, register 
here
 to join 
Profinda
 – your gateway to our 
Global Tech Advocates
 family.
Help us grow Tech Nordic Advocates and the Nordic and Baltic Tech Sector
Help us grow further by recommending your tech leader friends to: 
info@technordicadvocates.org
Don't forget all the latest news from across the Nordic/Baltic tech scene is available on our BLOG
If you have 'fallen over' our newsletter and would like to subscribe, email the Secretariat 
To an exciting 2018 in TNA!
Best